Now showing - Collage a Trois
Three artists, three takes on the art of collage
Laurie Raskin - Los Angeles, CA - Through July 2018
ARTIST STATEMENT

I work primarily from my own photographs and images from my extensive collection of vintage magazines, postcards and books. I create mixed media mono prints that are hand color and sometimes collage. While in art school, I was exposed to the Bauhaus, Russian Constructivism and great Art Movements of the 20th century. Their influences pop up in my work. I also have an affection for my Southern California background in the 1960's and pay homage that period and my love of mid- century modernism, pop culture and designs that idolize the future. Through my work, I also engage my favorite artists and esthetics, journey through my personal history and spiritual practice and playfully explore images that excite me in the moment.
Laurie Raskin is a Los Angeles based artist who creates mixed media works on paper using printmaking, paint, inks and collage. Laurie received her BFA and her MFA from California Institute of the Arts. Laurie has had a successful career as a graphic artist and as an architectural interior designer and is currently focused on her personal mixed media art works.
Laurie has representation in Los Angeles, Brussels, Paris, Miami and Las Vegas.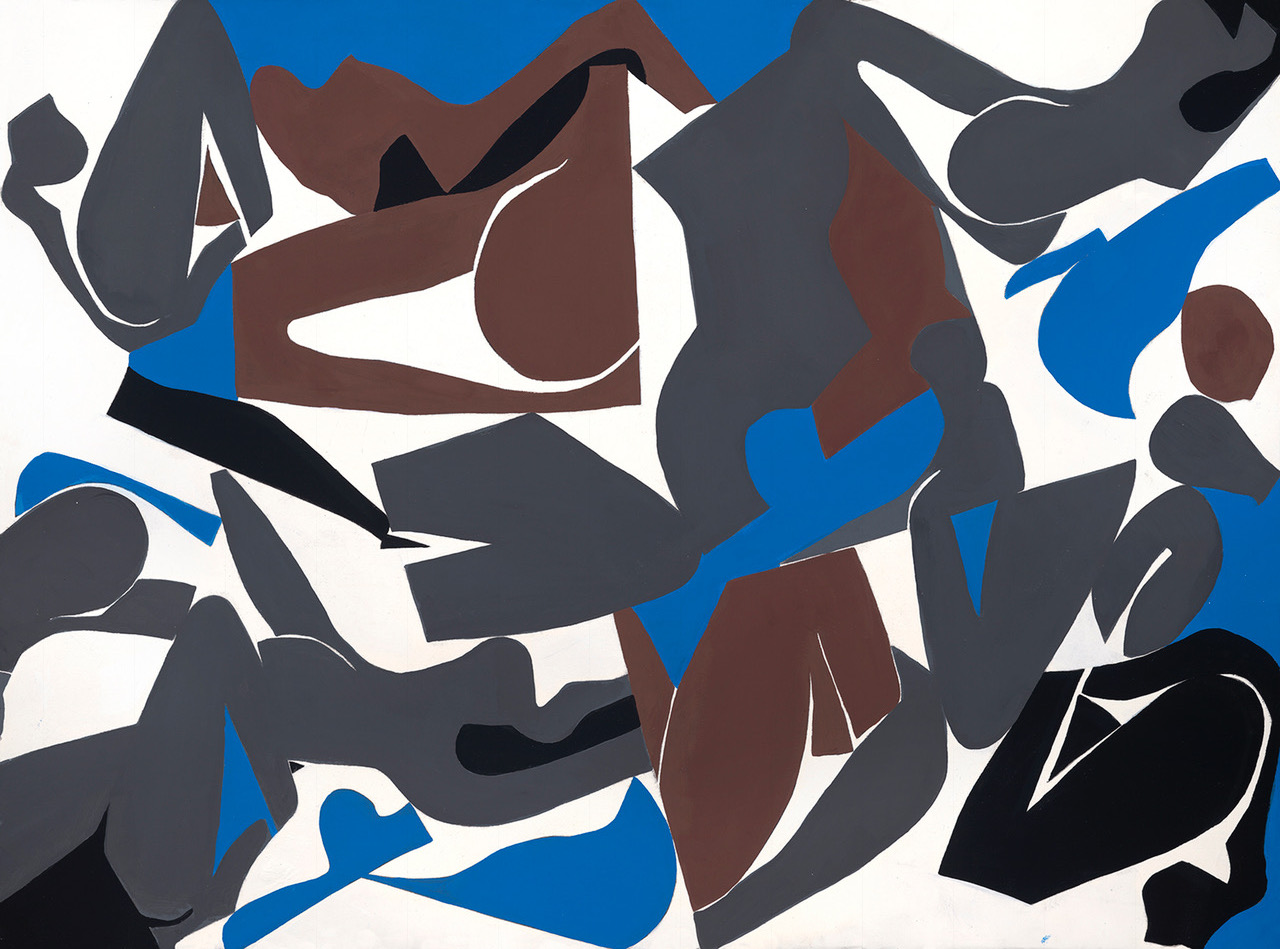 Melissa McGill - Las Vegas, NV - Through July 2018
ARTIST STATEMENT
Exploring the elusive boundaries we use to define ourselves, encaustic is integral. Layering of images and colour, not unlike the series of moments in our lives, which combine, and blend together to inform who we are. Imagery develops a different significance and reveals something new, layered and juxtaposed among other cultural remnants.
Using wax, I like to examine societal roles which when clearly defined, are revealed as restrictive, suppressive and sometimes absurd. These roles make us uncomfortable when examined. Yet, we see them subliminally represented daily in our advertising and culture.
I build up my paintings in a very organic way. Using familiar visual signs, I move between different styles, combining abstraction with figuration, to create a stream of consciousness narrative, hinting at the layers under the surface of our decisions and actions.
Current Representation:
R CLine Arts Las Vegas, NV
Jen Tough Gallery, Benecia, CA
AVA Gallery, Davidson, NC
Art Dimensions, Los Angeles, CA
Jeannie Hua - Las Vegas, NV - Through July 2018
ARTIST STATEMENT
By sourcing from magazines and assembling new images from their detritus, I reverse the magazines' images designed to appeal to mass consumerism back to expressions of thoughts of the individual. My handmade collages address surface versus the internal, the effect of environment upon the individual, and the tension between passivity versus human empowerment.